1. Janod

French wooden toys old brand Janod, their more famous is megnetibook. but in addition to puzzles and trolley also do a good job, Janod cost performance in the wooden toys is considered very high.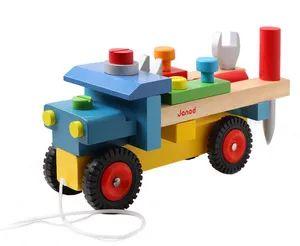 2. Grimm's
Grimm's home toys are made of the finest European linden maple and infiltrated coloring process, safe and non-toxic, smooth to the touch, very high color saturation! It looks simple blocks, but in fact, there are many ways to play, which can cultivate the baby's endless creativity and imagination.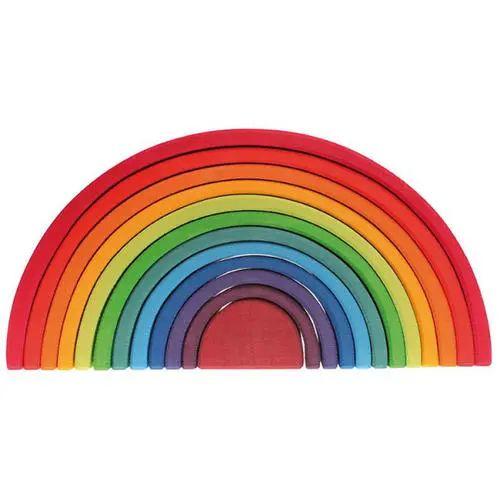 3. Hape

Germany also has a very famous wooden toy brand, that is, Hape. hape family's most famous toys, one is their happy farm activity cube, there is a musical wooden toys. hape family toys are characterized by bright colors, design concepts are also very new and unique, many toys have won awards.
4. Tegu

Tegu in the United States can be said to be the originator of the world's magnetic wooden blocks, Tegu blocks are positive and negative, so the mutual attraction of the blocks tada can be put together, good wooden blocks touch the feel and the designer's ingenuity are the usual blocks can not be compared.
5. DJECO

DJECO series of toys known as "the first brand of European art and intelligence aesthetic toys". The toys for babies and children are made of selected wood and carefully designed by French illustrators. It is said that each small part is made by hand polishing, and the use of non-toxic certified paint by the highest standards of the EU toy inspection.


6. PlanToys

As a famous wooden toy brand in Thailand, PlanToys has won more than 70 awards from 11 countries around the world. As the first company in the world to manufacture toys from rubber wood, PlanToys always insists that each toy is produced in Thailand. By adhering to both traditional craftsmanship and innovative functionality, PlanToys is both safe and playable.
7. HABA

HABA has more than 60 years of history so far, is Germany's best reputation, one of the most popular toy brands. Toy design focuses on stimulating children's creativity and imagination. And strictly ensure the quality and safety of children's toys, all HABA toys follow the EN71 standard (European toy safety standards).
8. Woodmam
As a Chinese brand, woodmam has always insisted on original brand. It has always been an industry leader in quality and design.